Customer Assistance & CX
WiReview
Listen to your customers and don't miss any review. With this solution you can ask your customers to leave their opinion about a product or service and capture new leads or discover opportunities.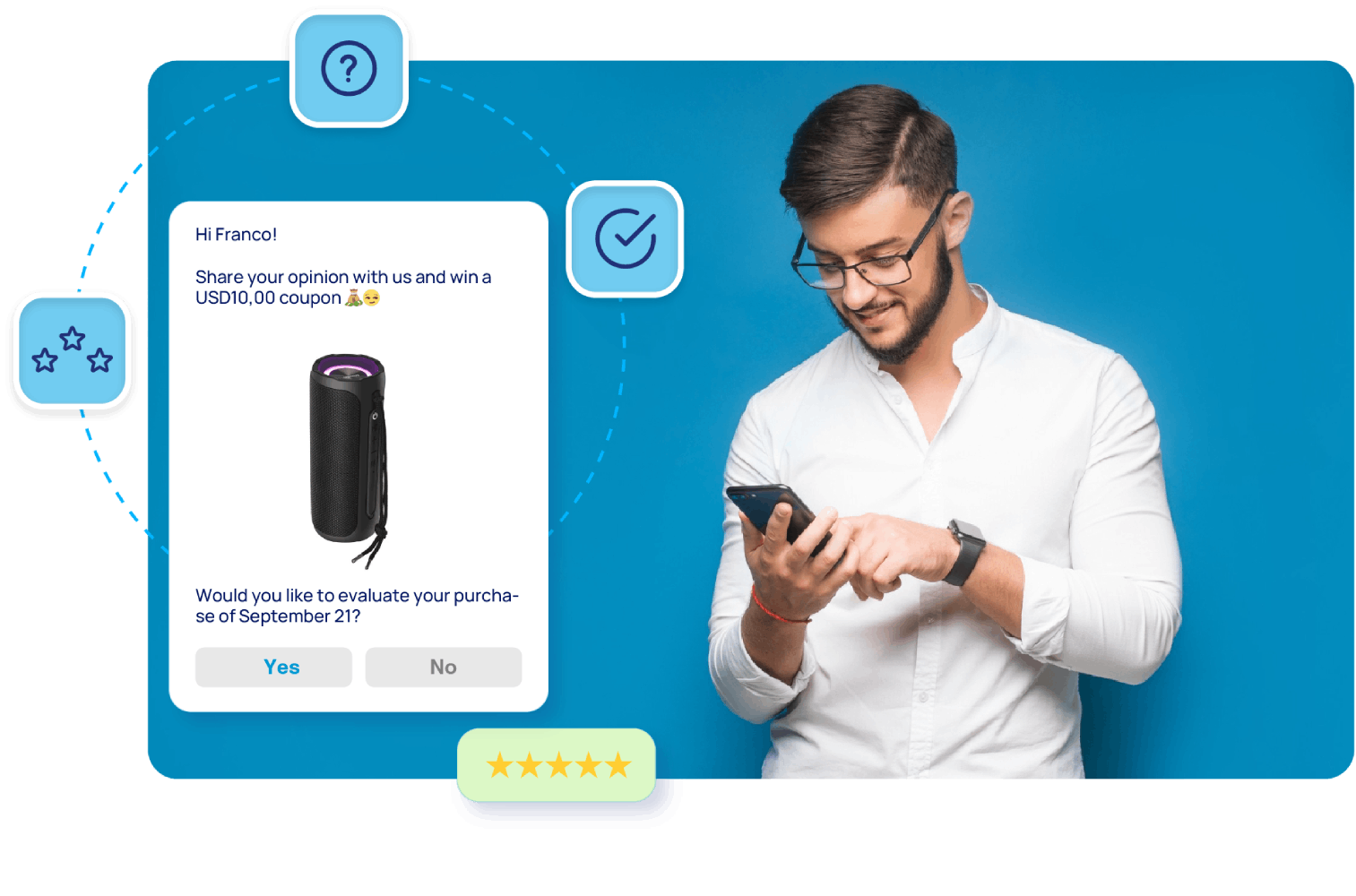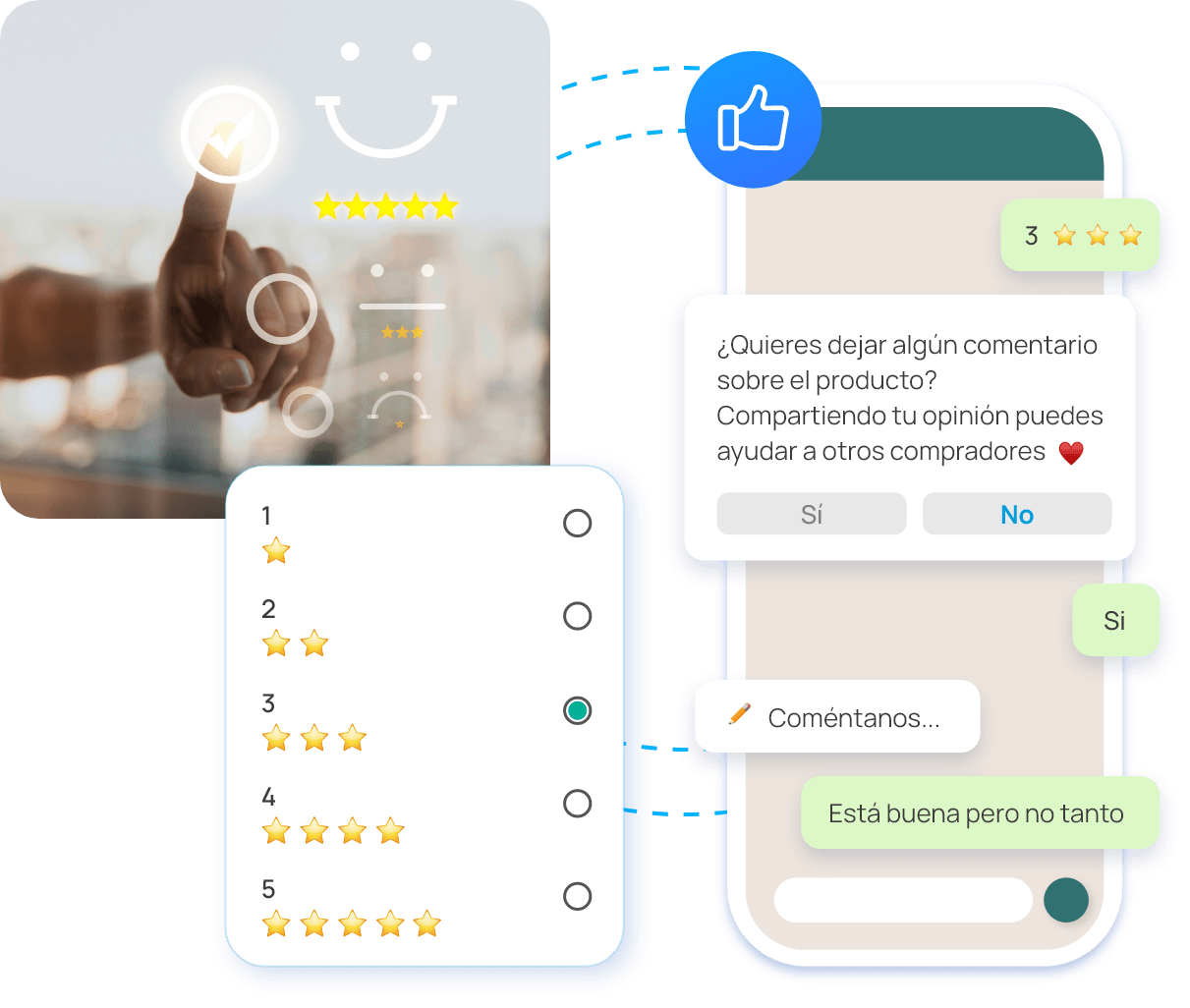 WiReview
Characteristics
Information is value:
Creat

e

a loyal community by receiving customer feedback

Obtain

information about your products, sales or delivery processes.

Integrate review and customer feedback directly into your ecommerce or CRM

Generate additional sales opportunities on key products, such as add-ons or extended warranties.

Improve the experience by offering discounts for reviews
WiReview
Benefits
Knowing the opinion of your customers is very valuable for detecting opportunities, and capturing reviews can lead to organic advertising of your products or services, shooting up your sales even more.
Integrations with your CRM through APIs
Connect the platform with your CRM to upload automatically each review
Get to know the voice of your users and spot new opportunities
Listening to customers is an opportunity to improve and create new solutions or innovative improvements.
Simple and fast implementation
Get the platform up and running sooner than ever! Our user-friendly interface helps for a smoother and simplified implementation.
Improve your customers' experience
Listened to and served customers improve customer experience, helping customer loyalty, retention and attracting new customers.
WiReview
Impact and Metrics
Improve customer experience and satisfaction
Double your consultants productivity
Reduce Customer Service operations and time