Customer Assistance & CX
Whats-Assistant
Assist your customers once they are on-site at your your store or shopping mall through WhatsApp.
Serve them in a personalized way and provide an exceptional and memorable experience.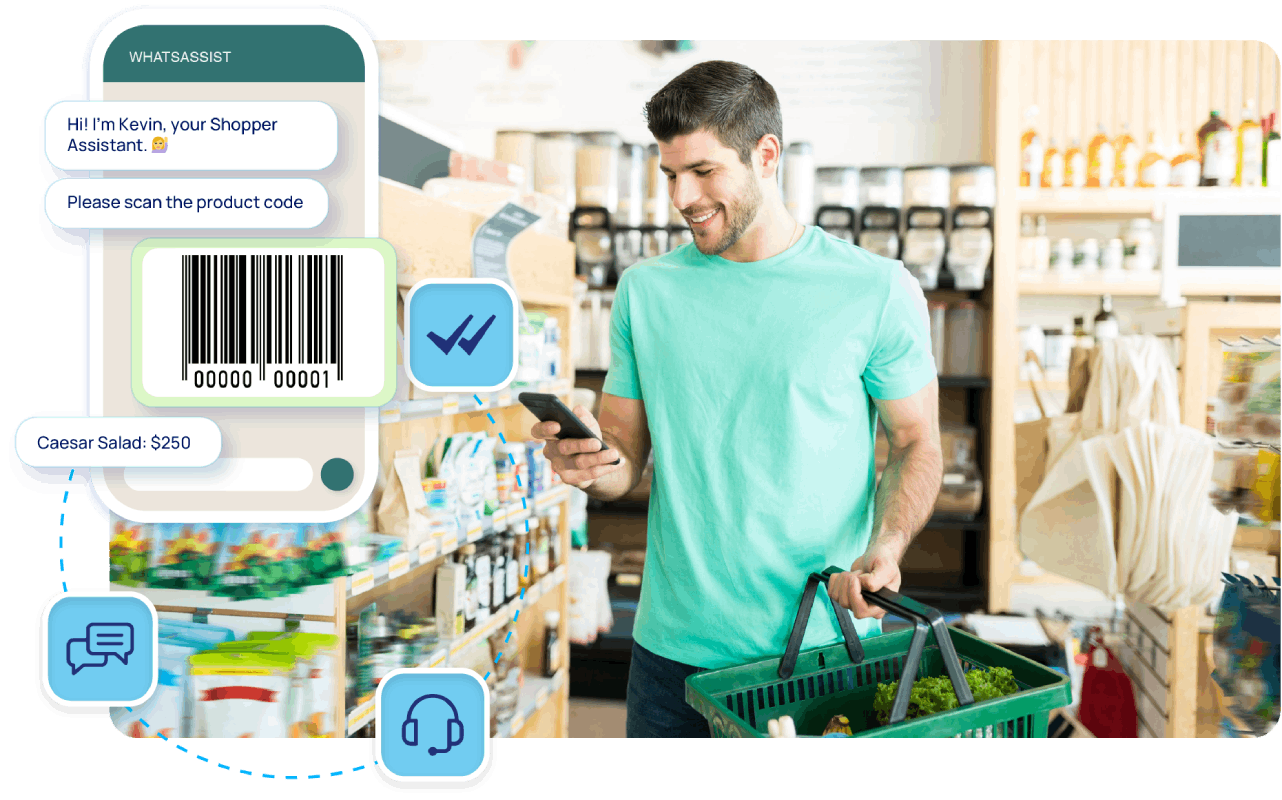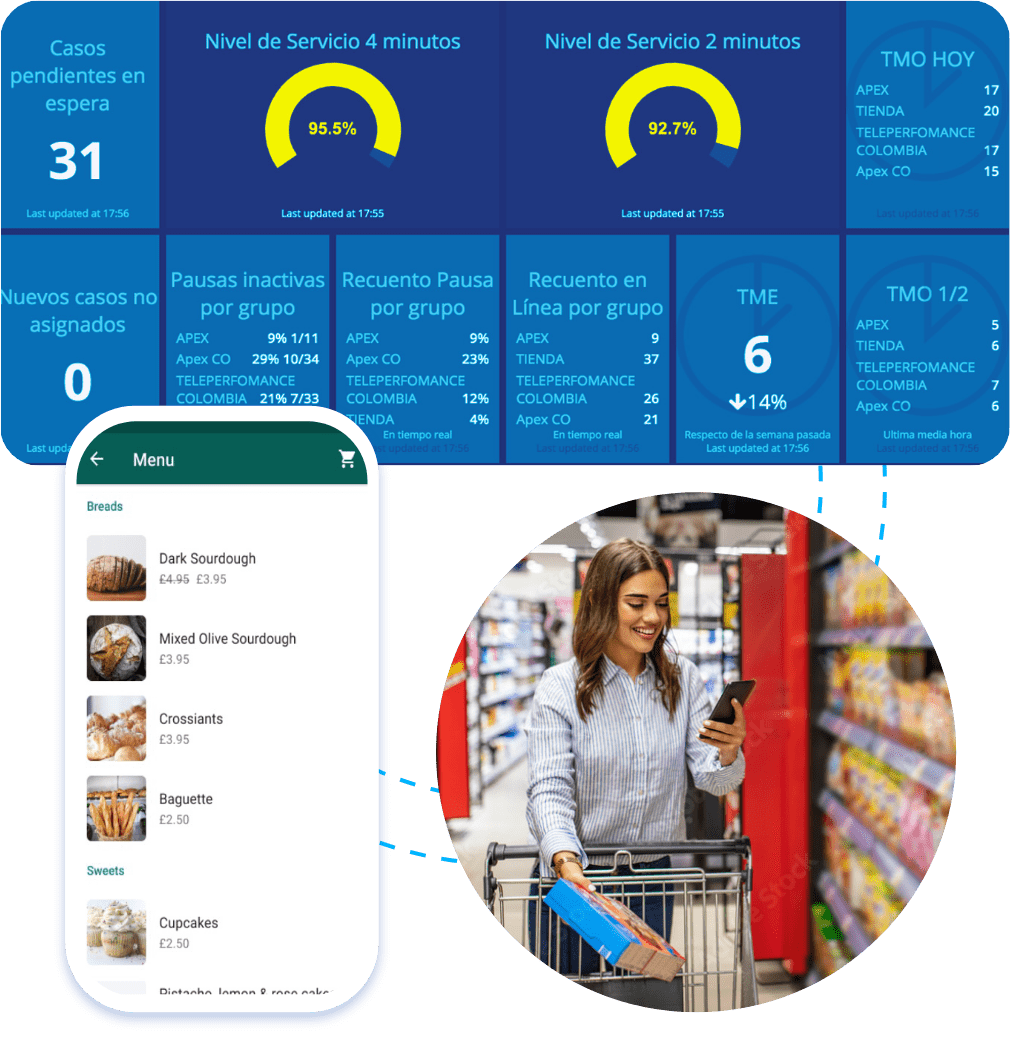 Whats-Assistant
Characteristics
Assists all customers who are on-site at your store via WhatsApp:
Send

catalogs according to customer requirements 

Send personalized discounts and last-minute offers

Provide internal support and store, retailer or product information. 

Connect your customers with specialized and remote consultants for specific brands or products. 

Send opportunity marketing offers 

Support your customers throughout the on-site purchase process
Whats-Assistant
Benefits
A personalized, practical and prompt assistance is the experiencedesired by all consumers when they visit a store.
Don't let this solution go unnoticed and see the changes in your business.
Serve all your on-site customers via WhatsApp
Don't leave customers unattended! Provide innovative service in your business.
Deliver a memorable in-store experience
The user experience inside the store is essential to build loyalty, retain and attract new customers.
Simple and fast implementation
Get the platform up and running sooner than ever! Our user-friendly interface helps for a smoother and simplified implementation.
Indicators and metrics dashboard for reporting
Make decisions based on data, be data-driven. Download all types of reports and optimize your business strategy.
Whats-Assistant
Impact and Metrics
Improve customer experience and satisfaction
Double your consultants productivity
Reduce Customer Service operations and time