OneMarketer Business Session: Unlocking Business Transformation
Last Tuesday, October 17th, we had the privilege of diving into the world of business transformation at our event: OneMarketer Business Session – "Unlocking Business Transformation". It was a day full of discoveries and insights that illuminated the path of business evolution through conversational commerce. 👏
Our special guest, Natt Fry, is an expert in business evolution from a technology perspective, having made his mark at renowned companies such as Google, Cencosud, IBM and Accenture, among others. His extensive experience and knowledge in the technological field make him a benchmark in the world of business transformation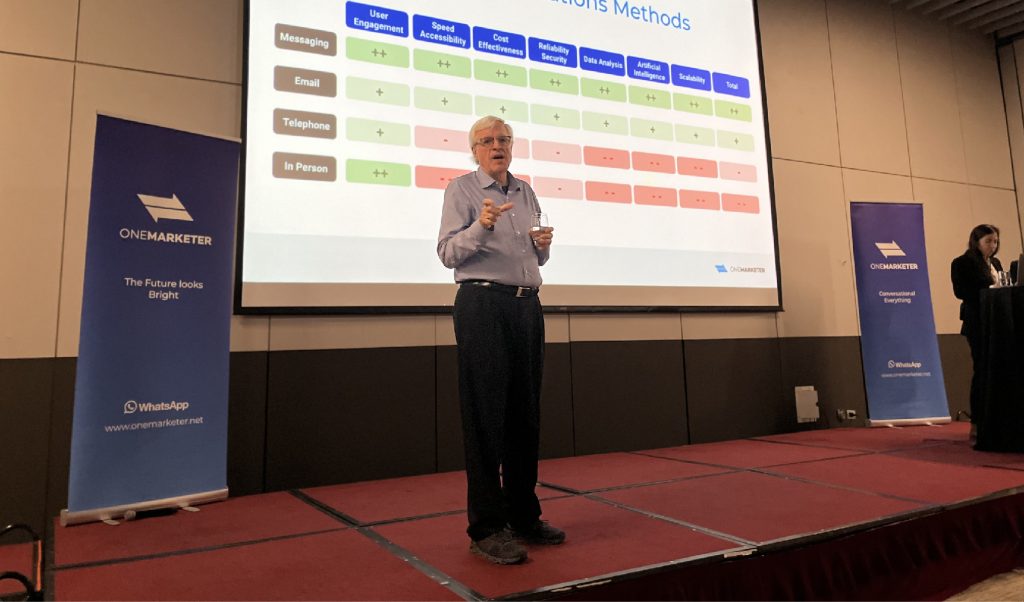 During the session, Natt shared with us his vision on the power of messaging in Business Transformation. He surprised us by revealing that in Chile, more than 80% of the population uses WhatsApp! And, even more impressive, 64% of users have used this platform to communicate with a brand and make purchases. This underscores the importance of conversations on this medium as a vehicle for commercial transactions.
One of the most interesting parts of the presentation was the comparison of the effectiveness of different channels, such as WhatsApp, SMS and email, in terms of open rates with 98%, engagement 72% and conversion 24%. Natt provided us with practical examples and specific OneMarketer cases, which helped us understand how these statistics translate into tangible results.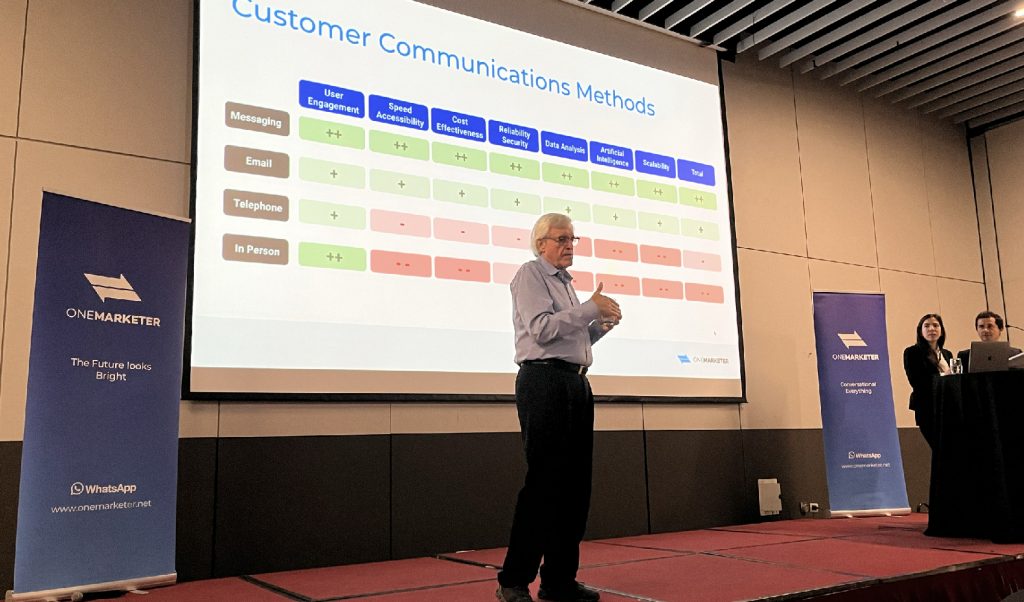 In addition, we had the pleasure of listening to Juan De Luna, Project and IT Coordinator of Grupo Posadas, an important hotel chain in Mexico and the Caribbean, who shared his successful experience in the implementation of video call solutions and their compliance with the IT security regulations known as "Payment Card Industry Data Security Standard (PCI DSS)". The former to improve the user's telecare experience and the latter to ensure security in the provision of sensitive user information. OneMarketer's collaboration in the implementation of these solutions, both in pre- and post-sales, was a crucial axis in the implementation of the project.
Finally, our presentation on creating Click to WhatsApp campaigns, directly from Facebook Ads, and automated attention through our Reach & Engage platform, captured everyone's attention. Our Product Specialist, Yazmín Naduris, not only guided us through the processes, but also highlighted the key benefits, such as cost savings, access to valuable user data for remarketing strategies such as their mobile number, the incorporation of artificial intelligence (ChatGPT) or referral to agents.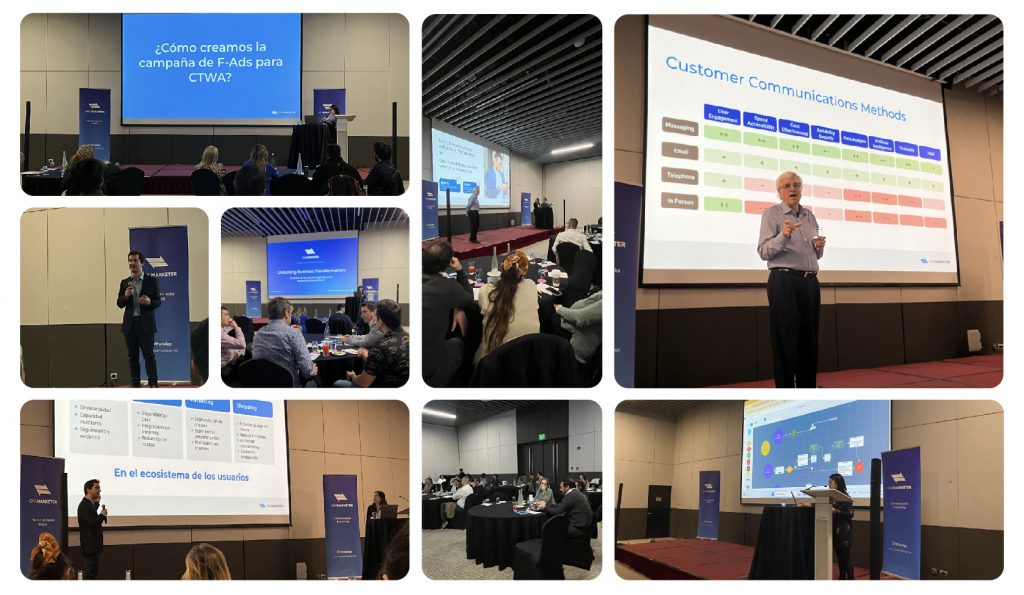 Our OneMarketer Business Session was an enriching day, full of valuable information and presentations from exceptional guests. It inspired all attendees to consider adopting new technology solutions in their organizations, especially those that improve customer service processes.
If you would like to learn more or explore how these innovations can drive your business forward, please feel free to contact us at info@onemarketer.net. We are here to help you on your business transformation journey.