E-commerce solutions
WhatsApp Payments
Facilitate the sale of products and services through WhatsApp. Allow integration with the customer's favorite payment gateway, generating fast, secure transactions and enhancing the current payment method.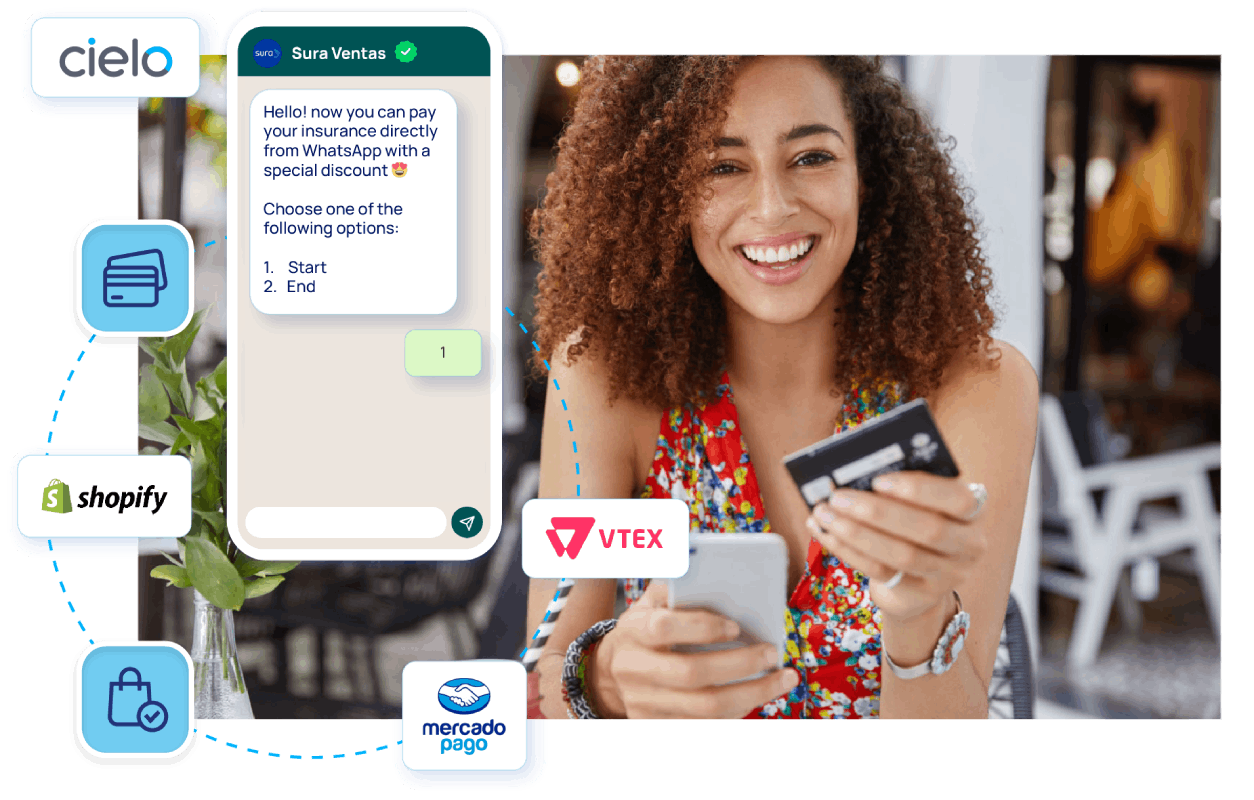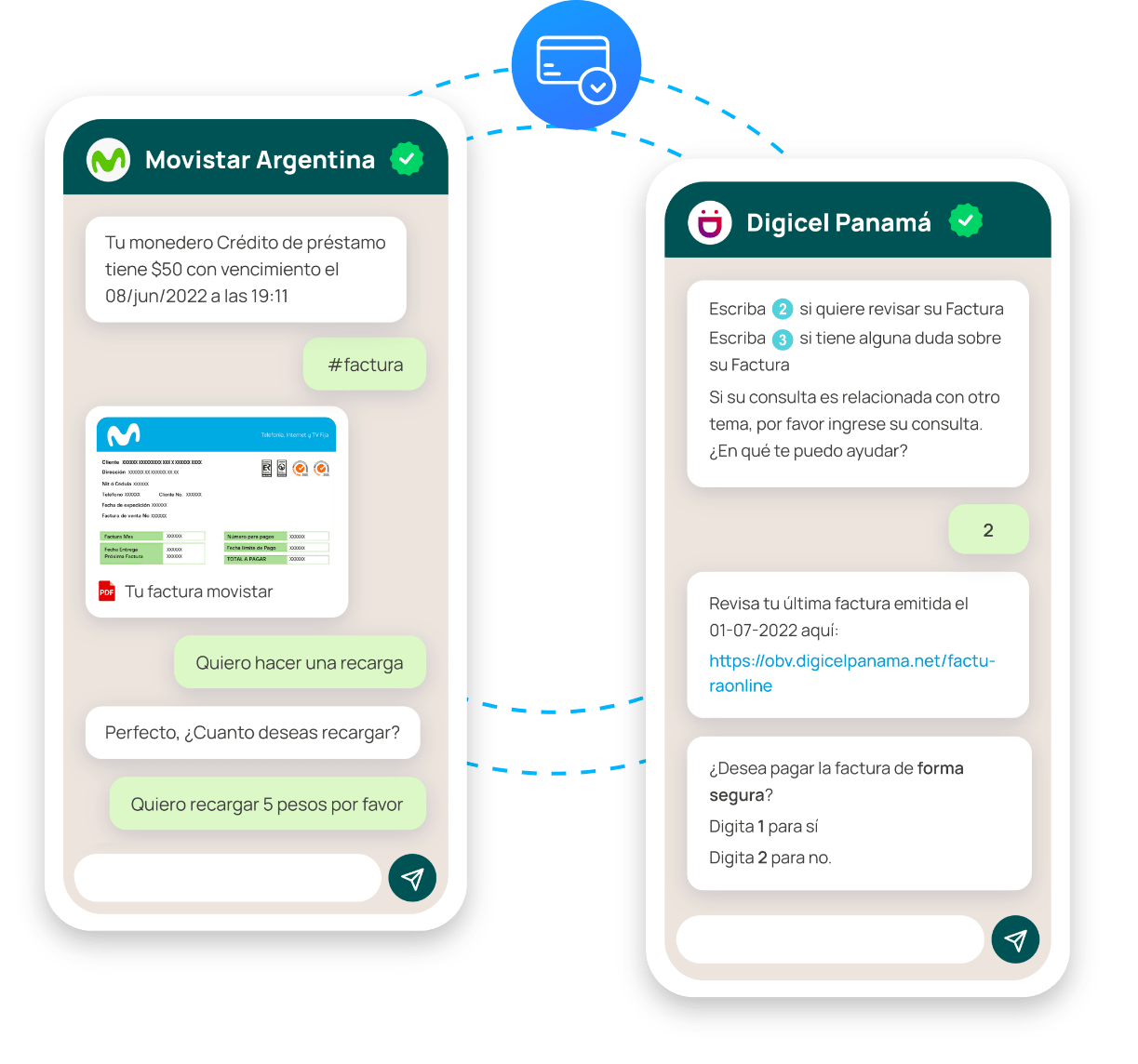 WhatsApp Payments
Characteristics
Complete online payments:
Fast and secure purchase via WhatsApp

Access from a WhatsApp Button on the Web 

Outbound shipping option to contract a service or pay for a product

Reduce friction in the payment process

Allow regularization of payments increasing collection rates

Integration with Mercado Pago, WebPay

Integration with the customer's payment gateway
WhatsApp Payments
Benefits
Deliver a full experience to your users and facilitate the purchase circuit including a payment button on your website or WhatsApp
Send bulk notifications
Keep your customers informed about promotions, news or specific announcements.
Integrations with your CRM and payment gateways.
Connect in a simple way our platform with your CRM and mercado pago.
Increase your online sales
Significantly increase your sales helping to complete the purchase circuit.
Improve your customers' experience
Build stable and lasting relationships with your customers assisting them at all times.
WhatsApp Payments
Impact and Metrics
Sales increase
Double your consultants productivity automating payments
Reduce Customer Service operations and time