Recap of the OneMarketer Business Session Breakfast: Driving Conversational Commerce
Two days full of inspiration, learning and success stories! Last Wednesday May 17 and Thursday May 18, our company, OneMarketer, had the pleasure of holding the OneMarketer Business Session breakfasts, where experts in the field of digital transformation of conversational commerce shared their knowledge and experiences.

The event counted with the participation of renowned professionals in the industry, who gave us an enriching view on the latest trends and the impact of conversational commerce on WhatsApp. Diana Martinez, Partner Manager at WhatsApp, captivated the audience with her presentation on the new templates and how to leverage the potential of conversational commerce to drive business growth.

The transformation of the user experience was another prominent topic during the breakfasts. Paolo Stagno, Assistant Manager of Customer Experience and Service at Chilexpress, shared how the incorporation of OneMarketer into their strategy allowed them to lead the transformation of the customer experience. He highlighted that, between 2020 and 2023, they achieved important results such as: ease of access to their services, self-service functionalities, APIs with intelligence for online resolution, automated requirements management and efficiency in operational costs.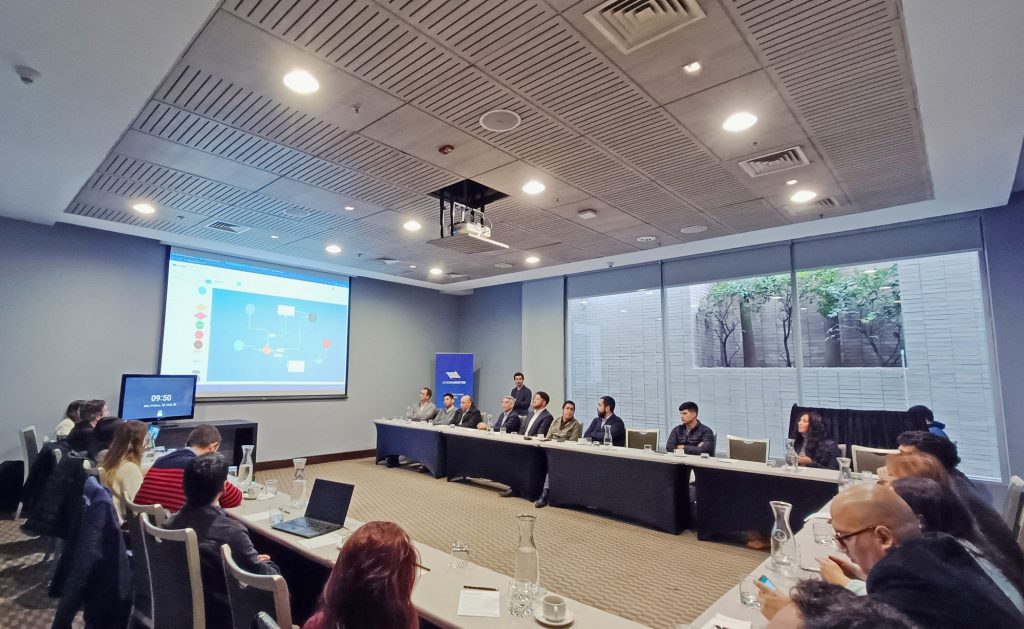 Helios Cedeño, Head of On-Ground Experience, Product and Customer Experience at LATAM Airlines, spoke about the challenges faced by the airlines during the pandemic and how they were driven to transform their operations. Thanks to the implementation of OneMarketer's solutions, they were able to reduce wait times to an average of 35 minutes, with 82% of cases or requests approved. In addition, they obtained an outstanding score of 70 in the NPS (Net Promoter Score) in customer service flow.
The second day of the event was attended by Bernardita Marín, Transbank's Digital Channels Manager, who presented the different areas where OneMarketer operates within her company. With sympathy and great command of the audience, Bernardita explained how we started supporting them in the area of commercial assistance and together we undertook the digital transformation in areas such as OnePay and Transbank Amigo. She highlighted specific improvements in the user experience thanks to OneMarketer's solutions, such as equipment purchase flows with identity validation and call deflection from the contact center.

We are excited to announce that there will be another OneMarketer Business Session breakfast session in July. If you are interested in learning more about us and participating in future events, we invite you to email us at info@onemarketer.net. We will be happy to answer any questions you may have.
Thanks to all participants and speakers for making the OneMarketer Business Session breakfasts a great success! Together, we continue to drive digital transformation and create exceptional experiences for your business users.

Remember to follow us on our social networks to keep up with our latest news and events.