Turn your e-commerce inquiries into sales
Boost your sales to another level with Social Commerce.
Connect the platform to multiple communication channels and streamline processes by responding to your customers 24/7 through message automation.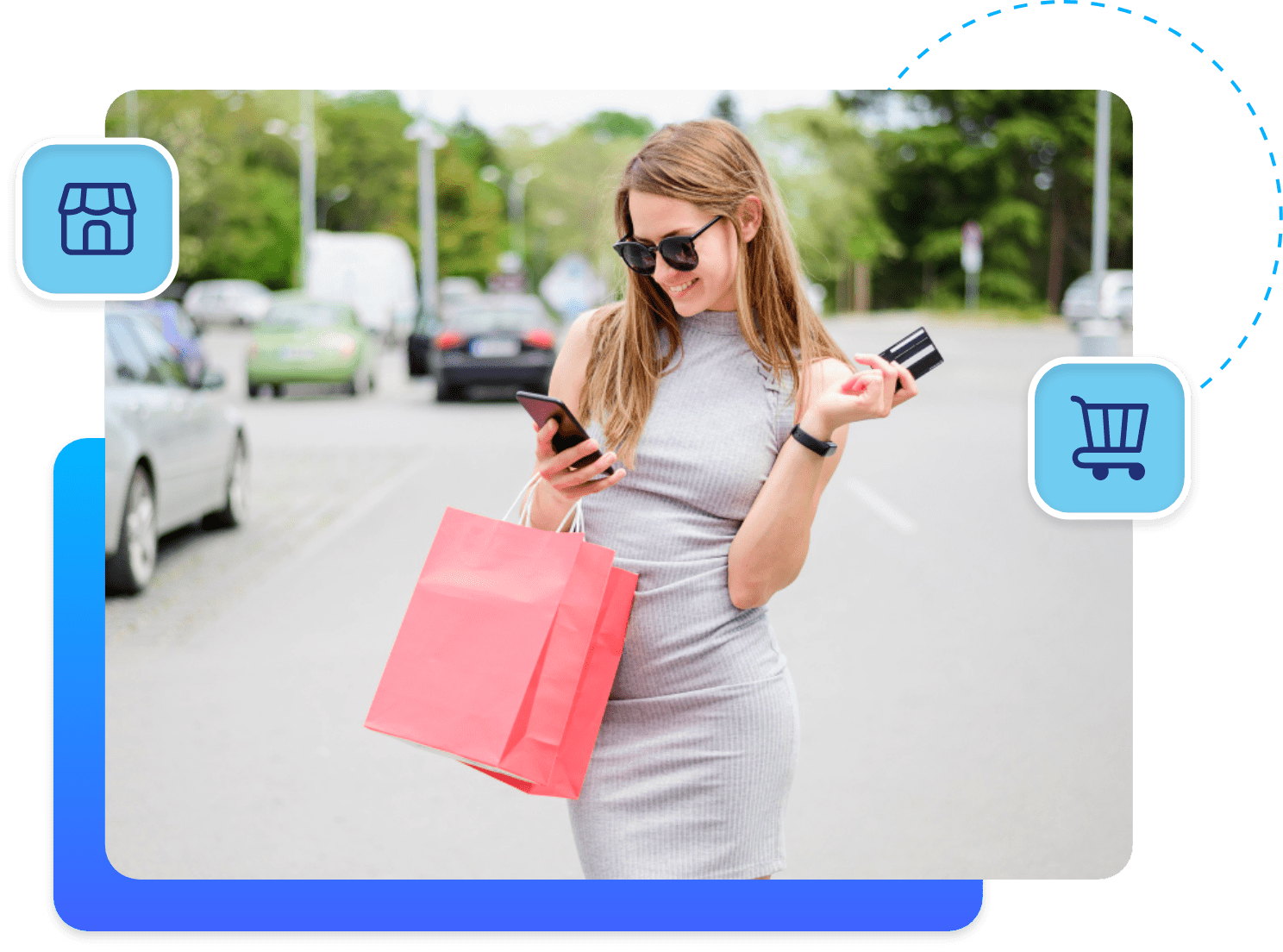 Retail
Customer Journey in E-commerce
We provide conversational marketing solutions to help you shoot up your sales generating opportunities across your digital channels, offer a better experience and be chosen again by automating WhatsApp and social media messages and conversation flows
Boost sales with Social Commerce

Sell through all your channels: WhatsApp, Instagram, Facebook, among others.

Communicate promotions and discounts

Manage shopping carts 

A super assistant

Automate response and answer inquiries 24/7




Display a product catalog




Provide online support




Notify product stock




Send promotions




Communicate releases

After-sales customer service

Send payment vouchers




Track shipments




Notify product delivery




Perform order changes




Send product status updates

Charm your customers

Build long-term relationships




Offer exceptional experiences




Scale up your customer loyalty by sending discount coupons.
Connect through multiple channels
Retail
Close sales and complete online payments
Send proactive notifications
Improve shopping experience
Boost sales by up to 30%.
You will be able to boost your sales to another level, capturing new customers, using Up-Selling and Cross-Selling and closing online sales on social media and WhatsApp.
Improve NPS score by 30%.
Improve your customers' shopping experience by cutting the time in the purchase process, automating messages and providing customer service 365 days a year, 24 hours a day.
Double productivity of executives
Allow your executives to manage more cases through WhatsApp and social media.

Shorten your agents management time and prioritize cases that require further analysis, doubling productivity.
Reduce response times
Improve response time rates on a case-by-case basis

Improved case queuing management and profiling by client portfolio or agent skills.
Improve decision making through data
Collect information from inquiries

Download reports 

Manage indicators and metrics dashboard  

Analyze performance

Make data-driven decisions
Strengths of OneMarketer
+ 0
Countries have our services
+ 0
Companies have trusted us