E-commerce Solution
OneCommerce
It is the first and most complete conversational commerce solution in Latin America, 100% through WhatsApp, which also automates the conversational flow to manage product/service catalogs, configures shopping cart, payment gateways, notification of successful closing and multiple other applications.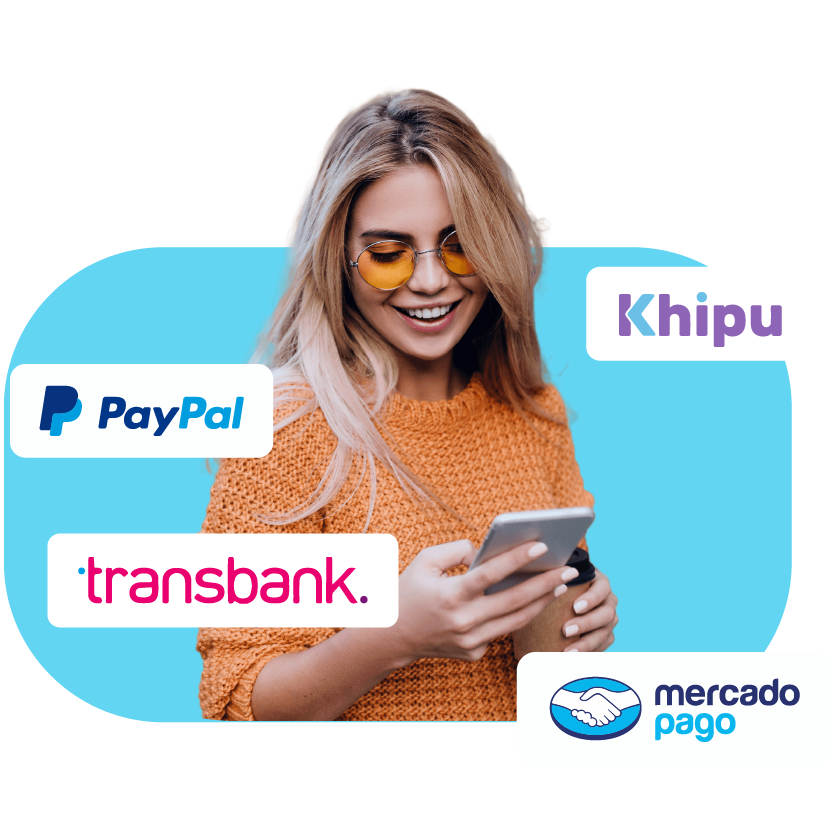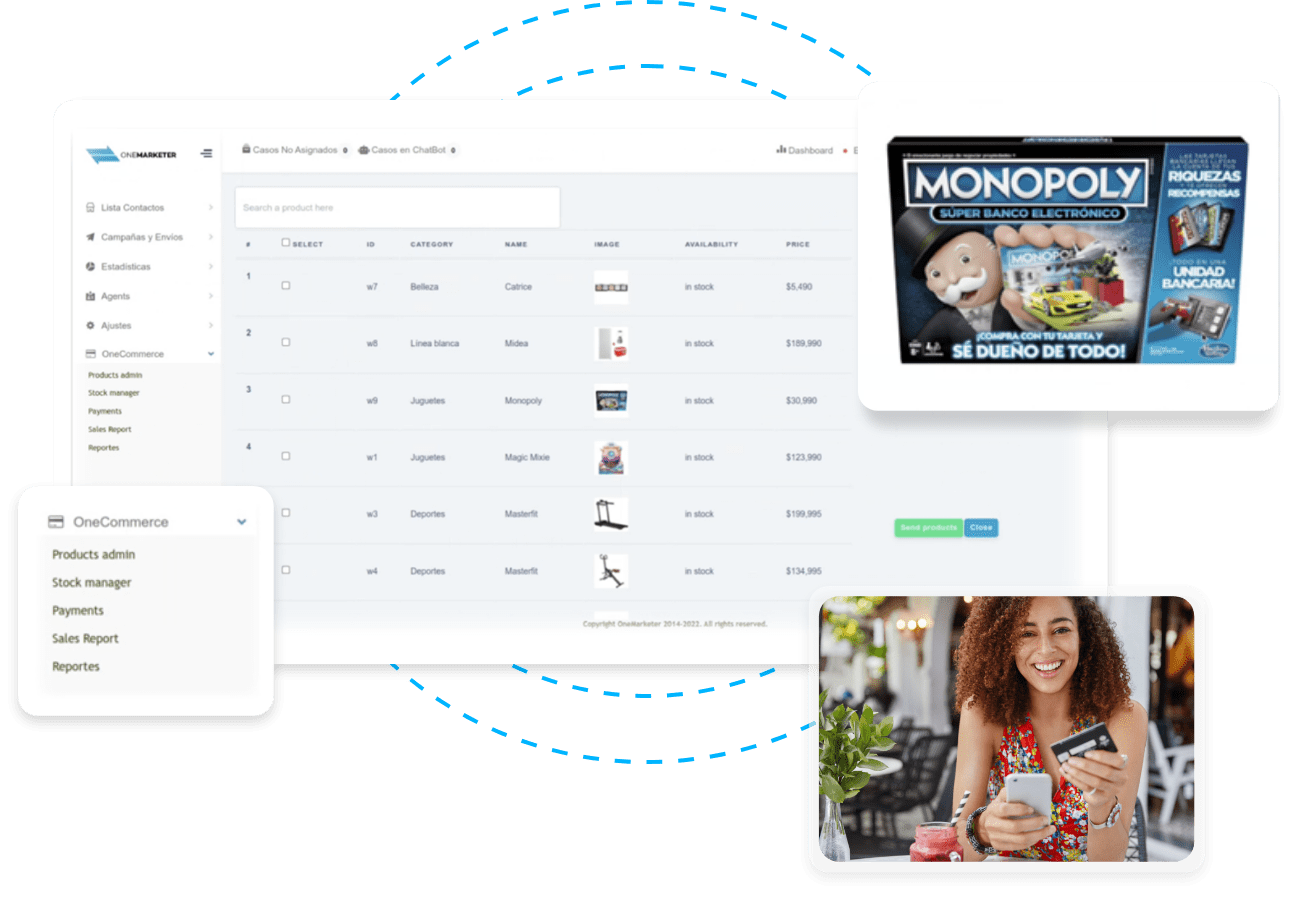 OneCommerce
Features
Some of the features 
Initiate automated

conversational flows

that allow you to showcase your product or service offerings

Display your catalogs

in an agile and enriched way with multimedia content and commercial information

Keep

stock and sales conditions updated

through file management from Drive.

Provide an easy selection menu

to create the shopping cart and incorporate it to the payment gateway.

Monitor interactions

in a clear and accurate way, through history, reports and traceability.

Integrate with other OneMarketer solutions

such as Social CX or Reach & Engage to maximize its potential.
OneCommerce
Impact and Metrics
Increase in sales closings
Outbound contact opening
 Increase in customer experience improvement and satisfaction