E-commerce Solution
OneCommerce
OneCommerce is an omnichannel social selling platform for marketing and sales that allows you to interact with your customers through different channels such as WhatsApp, Facebook, Instagram and other tools.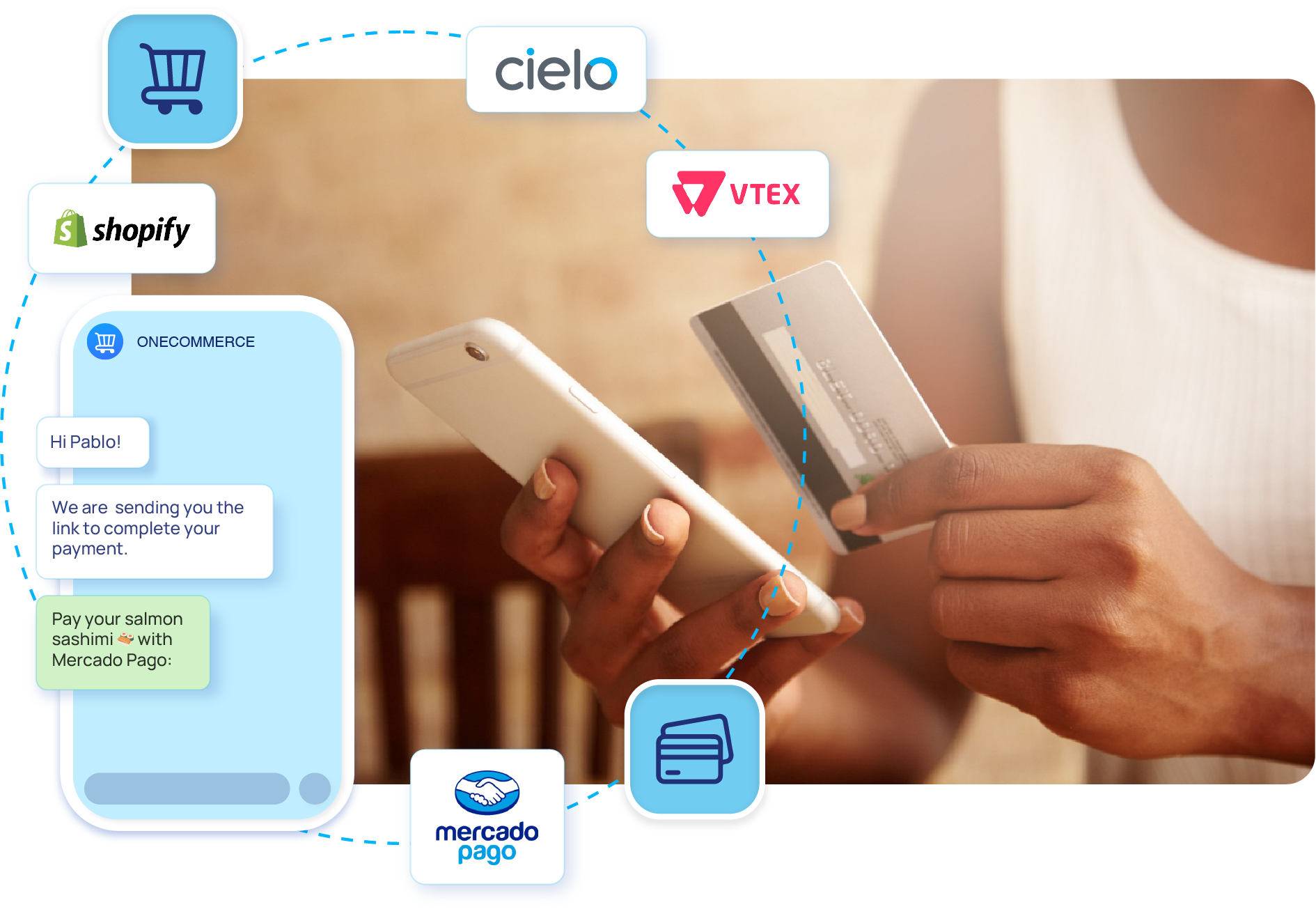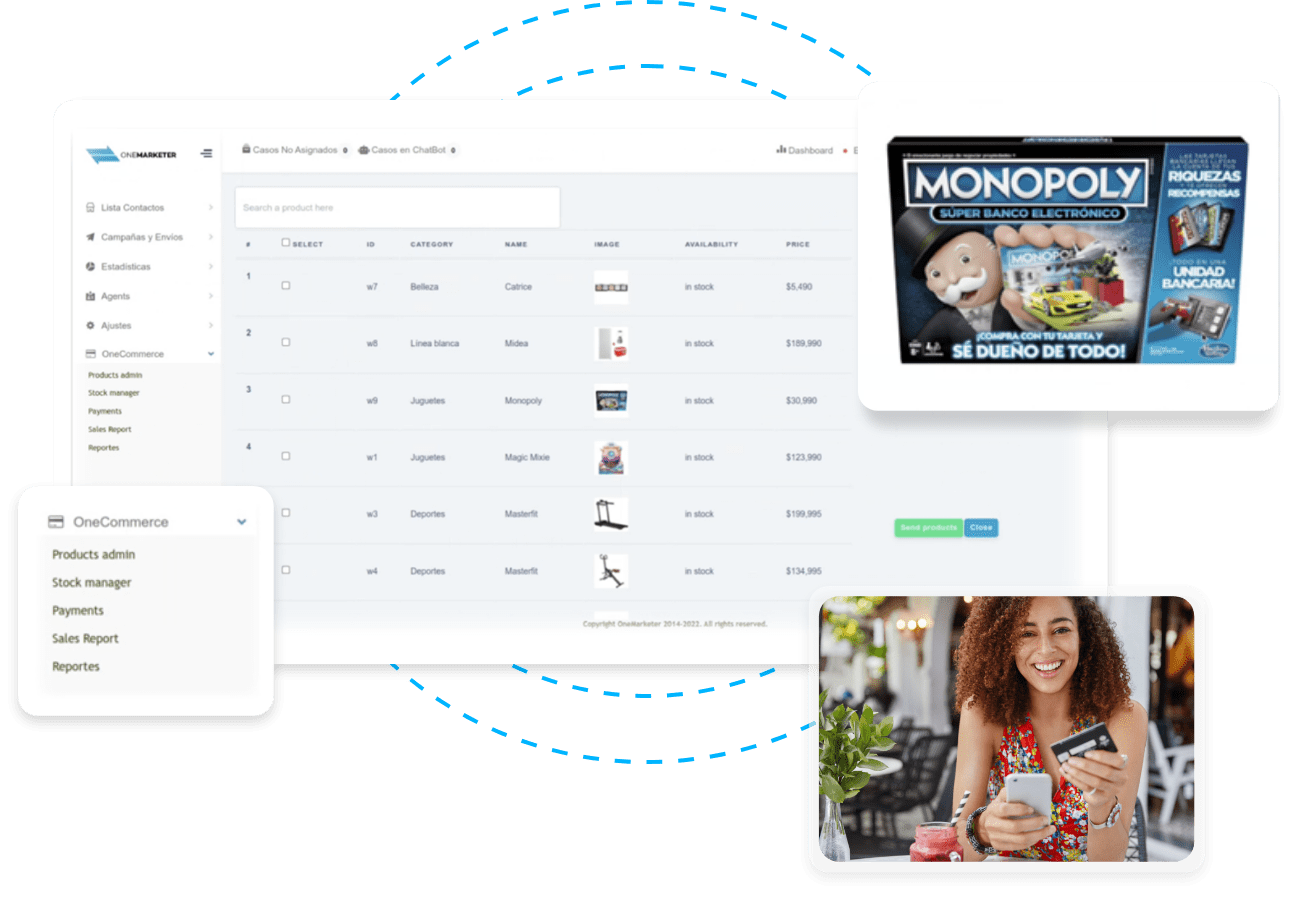 OneCommerce
Characteristics
Some of the features 
Unified platform to manage catalogs and categories of different products. 

Automatically uploads and synchronizes the product catalog into WhatsApp 

Manages product catalog and stock online

Filters and searches by product type in the same conversation

Integrations available with Transbank, WebPay and Mercado Pago. 

Metrics Dashboard
OneCommerce
Benefits
Connect with your customers and do not miss any opportunity to turn it into a sale or improve user experience.
We make the solution fit your business, just as you need it!
We optimize the platform to fit specific needs of your business and market.
Integrations with your CRM through APIs
Easily connect our platform with your CRM and unify processes with our API
Simple and fast implementation platform
Get the platform up and running sooner than ever! Our user-friendly interface helps for a smoother and simplified implementation.
Indicators and metrics dashboard for reporting
Make decisions based on data, be data-driven. Download all types of reports and optimize your business strategy.
OneCommerce
Impact and Metrics
Reduce Customer Service operations and time
Increase in sales
Double your consultants productivity