Reach & Engage + WhatsApp: The power of multimedia messaging in your advertising campaigns
Do you want to boost the performance of your conversational commerce campaign strategies? The initial message you send via WhatsApp to a large number of users is crucial to capture their attention and increase the effectiveness of your campaigns. In addition to being relevant to your audience, the message must be concise in its purpose and include elements that make it attractive and easy to understand.
Our Reach & Engage solution allows you to configure this strategy so that your messages generate the impact you are looking for.
All this, in addition, with the possibility of including multimedia material, for example:
Informative content: texts 📋, emojis, documents 🔗 or location 📍
Multimedia content: images 🌄, audios or videos 🎥 of supported formats
Third party content: links or urls that will send to your site 🌐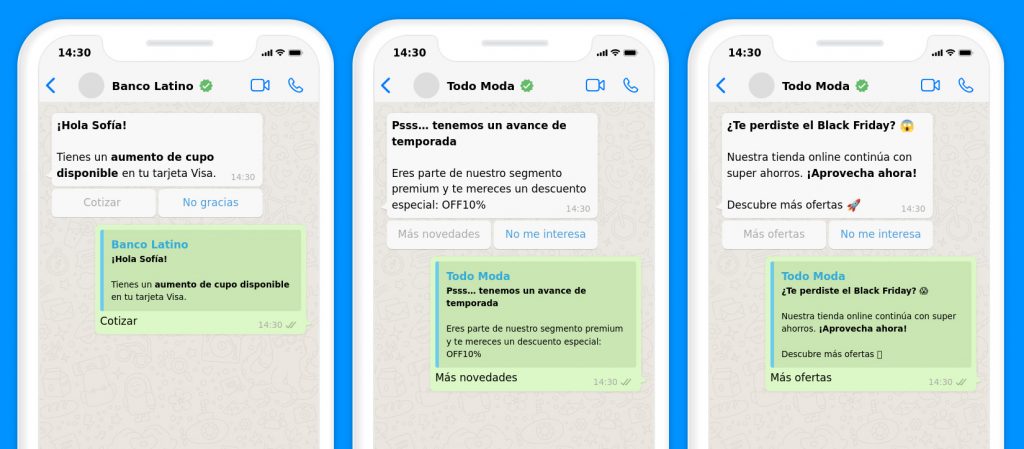 WhatsApp, an active audience of over 2 billion users, offers extensive reach and direct communication and with Reach & Engage you can drive effective customer care, direct marketing options and automation. By leveraging these advantages, your company can improve customer relationships, increase satisfaction and achieve success in the marketplace.
In short, with our Reach & Engage solution you can send messages to your customers with an automated, multimedia system. At the same time you deliver information about offers, promotions, shipping updates, payments and various other applications in an enriched way.
If you would like to learn more or would like to test it for your company, please contact us at info@onemarketer.net.