Customer Assistance & CX
Joint
Our solution for communication with multiple devices via data that allows you to establish video calls, interact with your users and record sessions for analysis and auditing.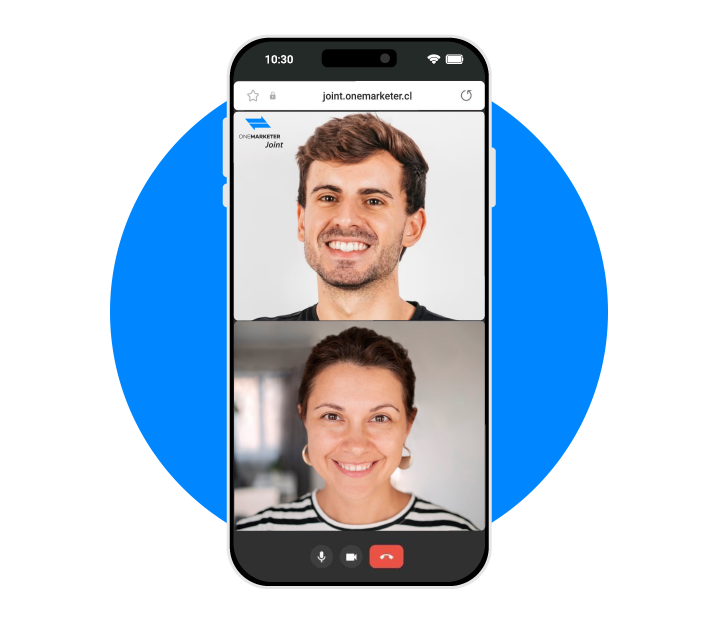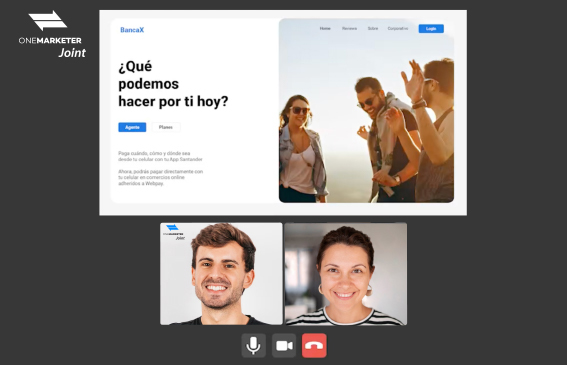 OneMarketer Joint
Features
Invite to the Joint video call portal from WhatsApp, Instagram or LiveChat.
Communicate bidirectionally to your agent and user in voice or video format.
Share the participants' screen for remote assistance and guidance.
Backs up video call sessions under video format in the cloud.
Access the log from the conversation history of the original contact channel.
Compatible with our Social CX, Reach & Engage and Bot Manager solutions.
OneMarketer Joint
Benefits
Connect with your customers and don't miss any opportunity to convert it into a sale or improve the user experience.
Media
Adapt to the communication needs of different types of users.
Visual Assistance
Maintain closer communication and resolve needs through visual assistance.
Cloud storage
Access the interactions and content shared by your agents through cloud backup.
Opportunities
Find new business opportunities from the voice of your own users.
OneMarketer Joint
Impact and Metrics
First contact solutions
Satisfaction in video interaction
Reduce your agents' time and operation