Customer Assistance & CX
Social CX
Allows you to interact with your customers via WhatsApp and different Social Media, such as Facebook, Instagram, Twitter, Email and others, from a single platform, streamlining processes and answering your customers inquiries 24/7.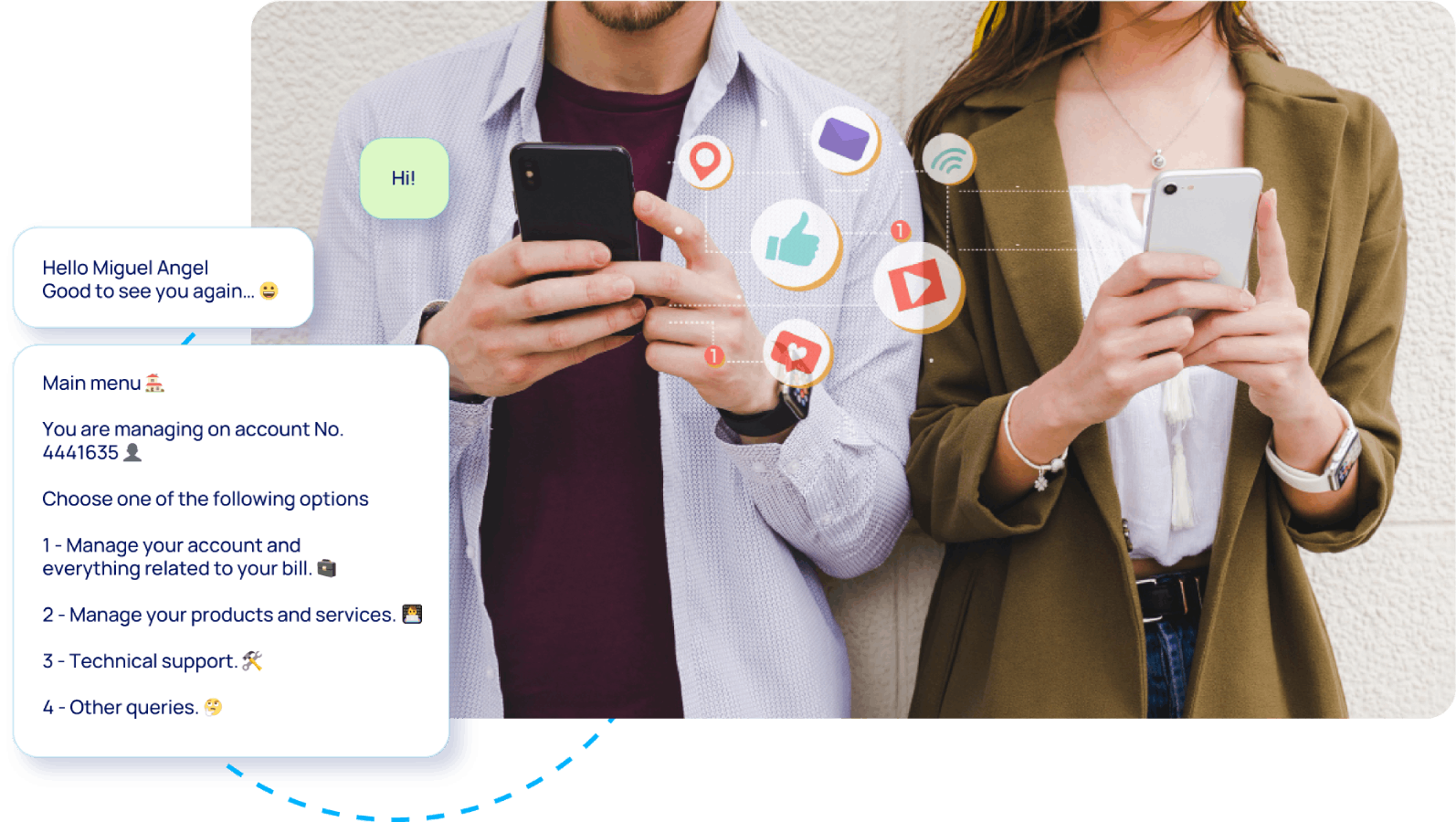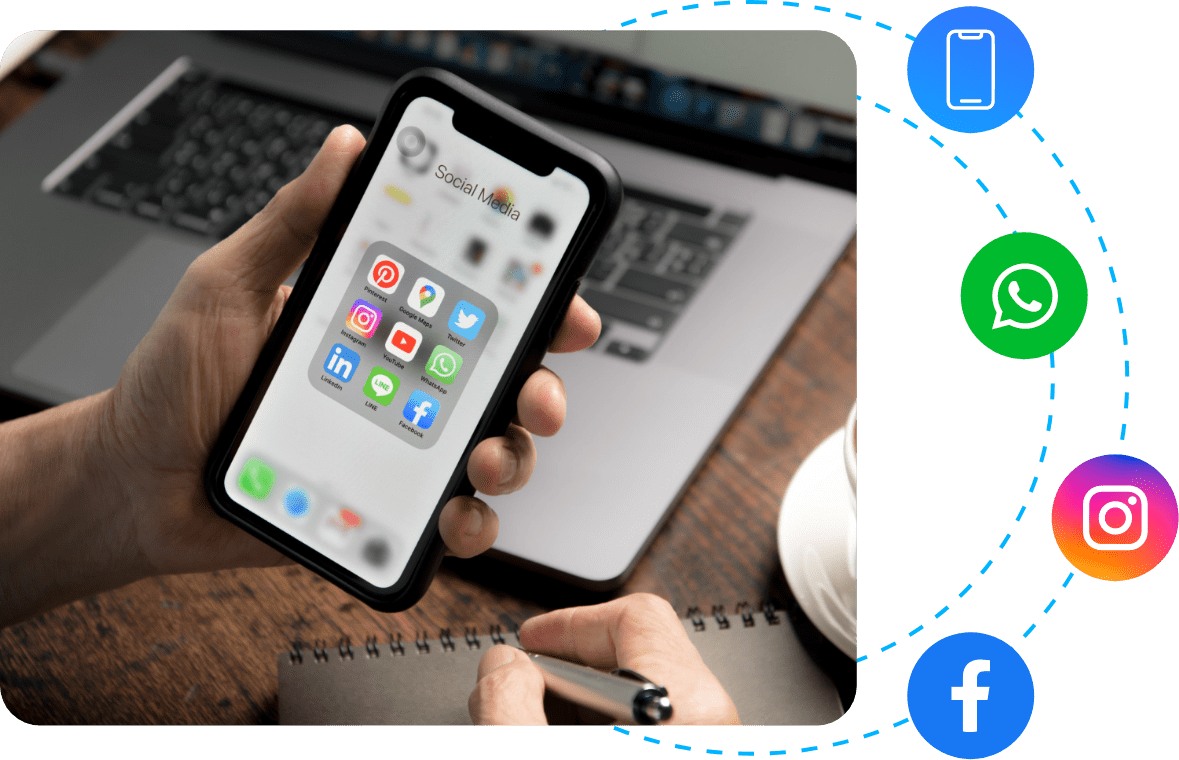 Social CX
Characteristics
Serve your clients throughout their customer journey:
Build lasting relationships and build customer loyalty providing a fast response and a great experience through digital channels.

Boost sales by sending automatic notifications such as offers, order statuses or vouchers.

Management of service cases, metrics and performance indicators

Significantly cut down waiting time and abandonment rates.

Integrate your CRM and transactional platforms

Measure all your operational KPIs and start to optimize your strategy
Social CX
Benefits
Deliver a full experience to your users and facilitate the purchase circuit including a payment button on your website or WhatsApp
Simple and fast implementation platform
Get the platform up and running sooner than ever! Our user-friendly interface helps for a smoother and simplified implementation.
Integrations with your CRM and payment gateways
Easily connect our platform with your CRM, Mercado Pago, WebPay and others.
Indicators and metrics dashboard for reporting
Make decisions based on data, be data-driven. Download all types of reports and optimize your business strategy.
Improve your customers' experience
Build stable and lasting relationships with your customers assisting them at all times.
Social CX
Impact and Metrics
Improve Customer experience and satisfaction
Double your consultants productivity
Reduce Customer Service operations and time