Labs OM
OK to Travel
Ready for vacation mode? OK to Travel is a scalable solution that makes the COVID document collection and review operation more efficient. It allows to speed up response times to passengers and speed up the check-in and boarding processes.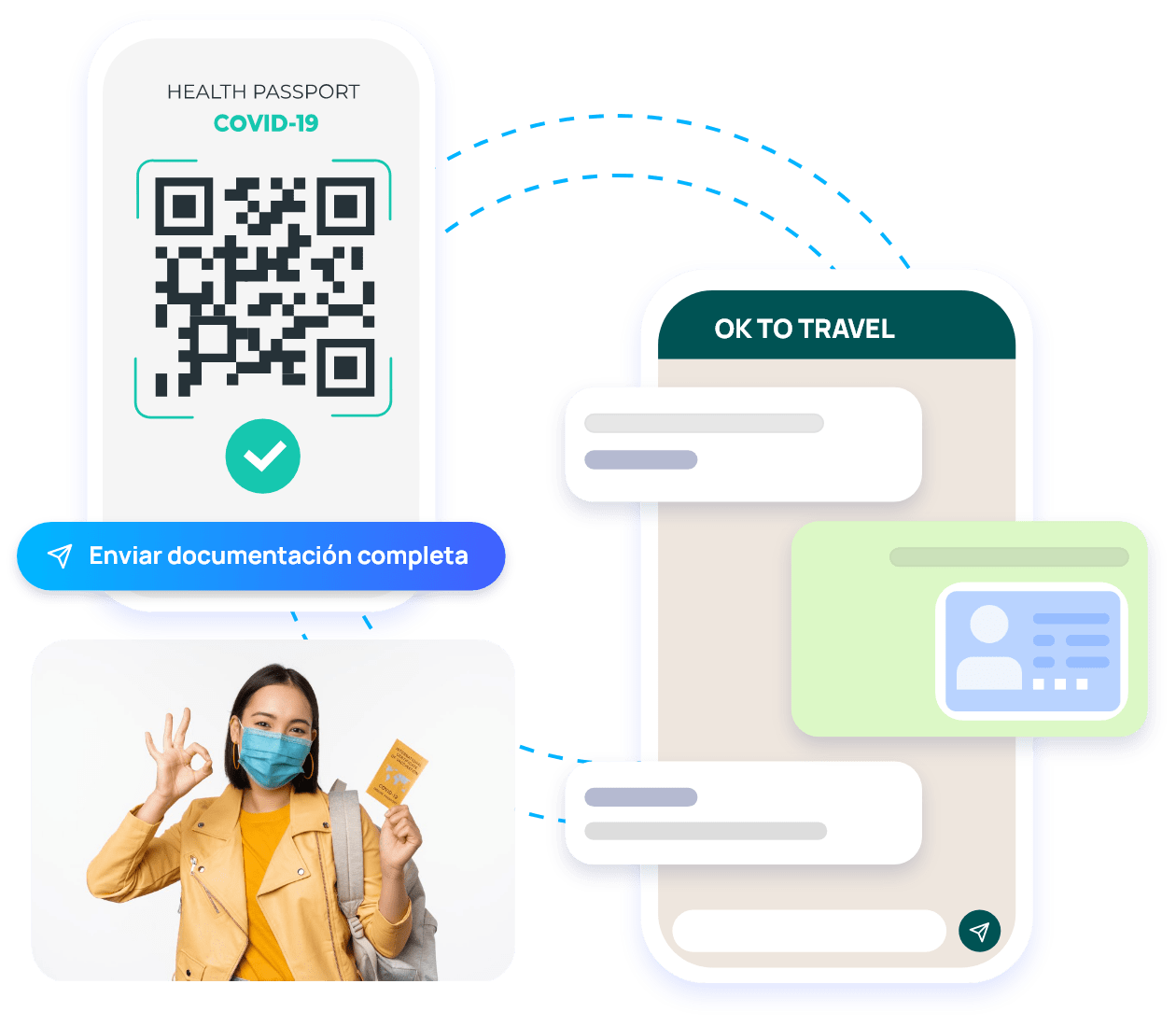 OK to Travel
Characteristics
Customer Experience Solution
Cut down passenger waiting time




Improve the customer experience in the on-boarding process.




Positive perception with the airline – cruise line ensuring health and well-being of everyone




Allow compliance with health authority requirements in an efficient and smooth manner without affecting the operation.




Automates the collection and digitization of Covid documents and permits from all over the world in bulk.




Enable integration with different CRMs and ERPs allowing for greater scalability




Saves management time of the airline or carrier's employees
OK to Travel
Benefits
We know that phone calls can be cumbersome, so give your customers the option to refer their request
directly to your WhatsApp, thus reducing the percentage of calls and waiting time by automating messages.

Make it easier and automate a process with 100% digitalization.
Help your customers to self-manage in order to cut down operating costs and streamline their procedures.
Integrations with your CRM through APIs
Easily connect our platform with your CRM to unify processes with our API
Simple and fast implementation
Get the platform up and running sooner than ever! Our user-friendly interface helps for a smoother and simplified implementation.
Indicators and metrics dashboard for reporting
Make decisions based on data, be data-driven. Download all types of reports and optimize your business strategy.
OK to Travel
Impact and Metrics
Improve customer experience and satisfaction
Double your consultants productivity
Reduce Customer Service operations and time