Labs OM
Bot Manager & ITR Designer
Assist your customers with the OneMarketer Smart Bot and improve their experience on your website. Convert your visits into leads and generate sales opportunities. Design the service experience quickly and simply.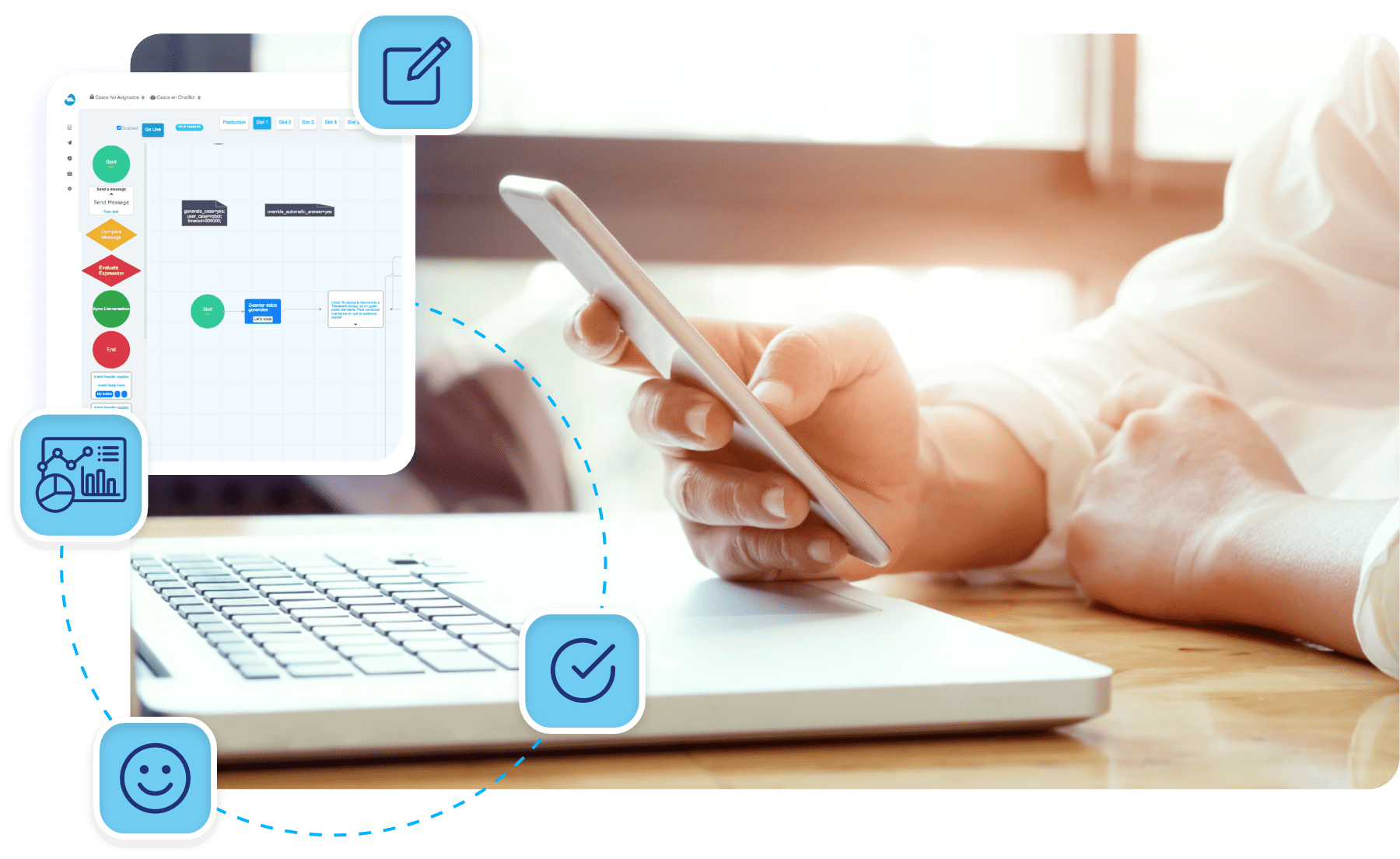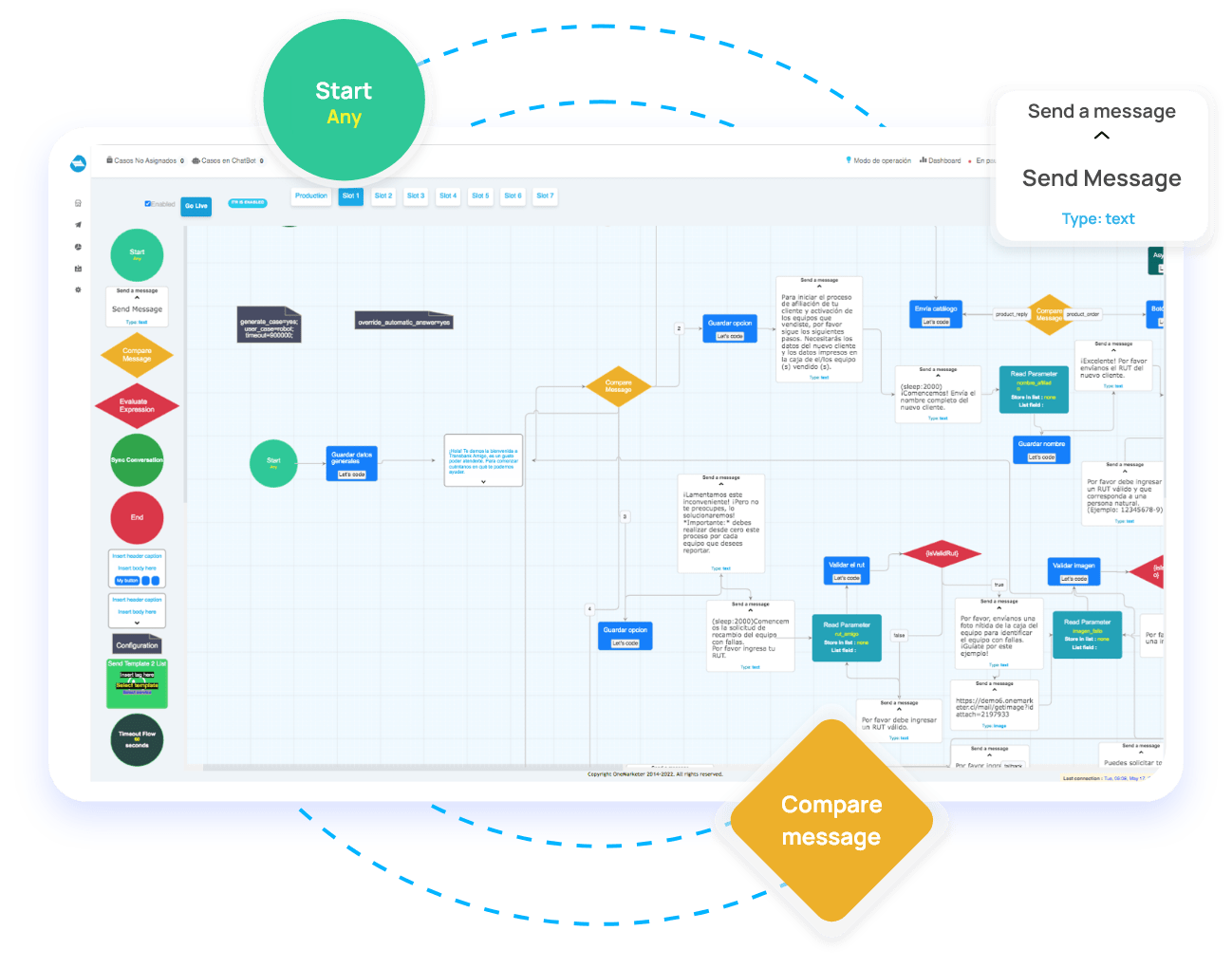 Bot Manager & ITR Designer
Characteristics
Why a Bot?
Enable real-time, natural language multichannel interaction with customers, without human intervention




Boost sales growth and improve communication with customers




Provide customized and massive service to both internal and external customers.

Cut down waiting time and increase customer retention rate

Double productivity of executives




Enable integrations to customer services, website, social media and CRMs
Bot Manager & ITR Designer
Benefits
We know that phone calls can be cumbersome, so give your customers the option to refer their request
directly to your WhatsApp, thus reducing the percentage of calls and waiting time by automating messages.
Adapt the bot to your company. Just as you need it!
We optimize the bot to fit the specific needs of your business and the market.
Integrate the bot with your CRM, Website and Social Media
Offer multiple contact channels to your customers
Bot evolutivo y escalable
Optimizaciones frecuentes que potencian el uso de tu bot y mejoran resultados
Simple and fast implementation
Get the platform up and running sooner than ever! Our user-friendly interface helps for a smoother and simplified implementation.
Bot Manager & ITR Designer
Impact and Metrics
Improve customer experience and satisfaction
Double consultants productivity
Reduce Customer Service operations and time